The 7 Gaming Industry Strategies eCommerce Stores Can Adapt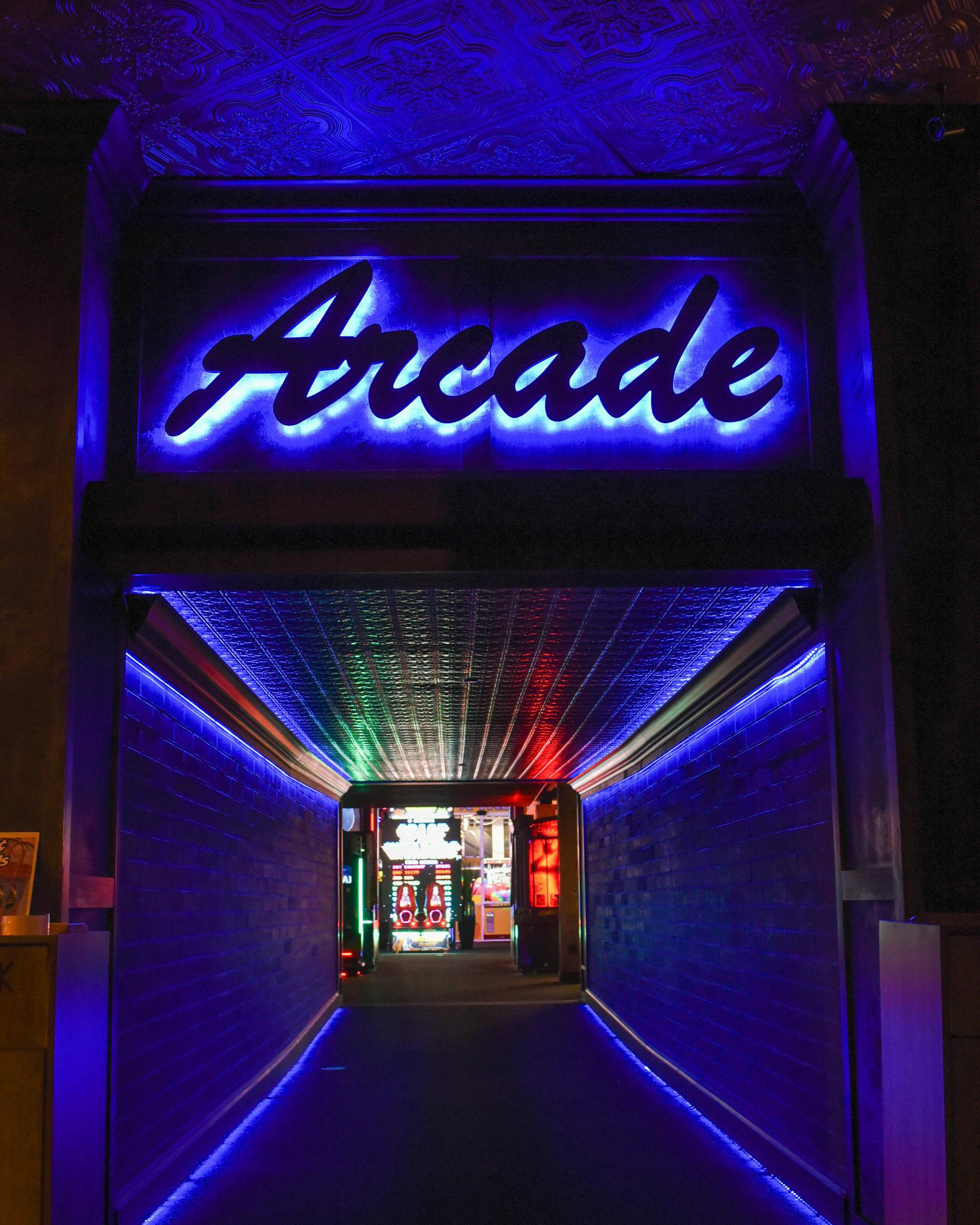 E-commerce has grown significantly over the past few years – so much so that it has brought about the retail apocalypse.  And while it may appear to the outside like the eCommerce industry (and the people behind it) has it all figured out, there is still room for improvement. For one, if you compare it with the innovative gaming industry, eCommerce falls behind, especially when it comes to applying new technology and more modern web development methods.
What Challenges Do eCommerce Businesses Deal With Today?
Cart Abandonment
Cart abandonment happens when online consumers add items to their cart and then leave the site without making the purchase due to additional charges. This is a concern for everyone in the eCommerce industry and with a rate of 69.57% (at present), something should really be done about it because it translates to lost sales.
Keeping Customer Loyalty and Engagement
Getting new customers may seem hard, but that's nothing to the challenge of maintaining customers loyal and engaged. This is even more difficult with online businesses because the buyer doesn't know the seller and they do not have face to face transactions. Most of the time, it comes down to your web design. In fact, one study reported that 66% of consumers would prefer to view content that is beautifully designed compared to something plain and 37% of B2B companies say poor website navigation causes potential customers to lose interest to engage and leave the site.
Competitor Analysis
The eCommerce world is congested and it's hard to set yourself apart from others who offer similar products or services as you do. Even on Etsy, a marketplace that sells unique and handmade items, a search for a 'personalized baseball cap' can show thousands of results. An eCommerce business owner should figure out a way to stand out.
Getting the Right Technology
Achieving growth is challenging when the technology you are using is limiting your progress. If you do not have effective inventory management software, a good shopping cart solution, and more, you would not be able to deliver a seamless experience to your customers.
Data Security Issues
Fraudsters are everywhere. They can easily attack the host server, infect a website with viruses, post spam, and even access customers' confidential details. This can cause big trouble for any eCommerce business.
Current Status of the Gaming Industry – Stats and Trends
In 2017, the video games market was worth 78.61 billion U.S dollars. It's expected to reach over 90 billion dollars in 2020.
The 7 Gaming Industry Strategies eCommerce Stores Can Adapt
1. Gamify your Strategy
No matter how big or small your eCommerce business is, you can use gamification strategies to boost your sales, gain an edge in the marketplace, even achieve your long-term goals. Here are some of the benefits of a gamification campaign.
It can help you establish a positive brand association as gaming techniques engage people better, making every visit to your eCommerce site more enjoyable.

Shoppers tend to spend more time on an eCommerce site when they are engaged in gaming. 

 It can boost engagements on social media. You can offer discounts and rewards when they share reviews of your products or services on social media.
There are different approaches that you can try, from offering points for answering queries to free items for referrals, sweepstakes, fortune wheels, and more. 
Remember that gamers and shoppers are diverse groups of people with varied personalities and interests. Knowing your audience will help you determine the best techniques and games you can use to boost your store's conversion rate. 
2. Stand Out with Your Mobile App
Game developers are experts at making engaging mobile apps. They know how to put together gorgeous and interactive audio and visuals. In their industry, it's crucial that they come up with an outstanding mobile gaming app, what with about 800,000 competitors out there.
On the other hand, eCommerce businesses often make the mistake of making their native apps just a copycat of their websites. If you are creating an app for your business, you should utilize the tricks the gaming industry uses – beautiful images, catchy audio, entertaining videos, and social sharing options. Optimizing your homepage is a good way to catch the attention of mobile users who easily lose interest.
3. Get Into The VR and AR Game
Remember how the game "Pokemon Go" became a worldwide hit because of its use of augmented reality. The novelty of AR has worn out since in the gaming industry, but in retail, it's more than a welcome feature. 
Take for example Ikea's mobile app that makes use of AR to allow customers to visualize its furniture items in their homes.
Gap also uses augmented reality with their "Dressing Room" app which allows shoppers to try on clothes without having to leave their homes to visit Gap's physical store.
4. Review and Monitor your KPIs
Did you know that all the elements of modern games are KPI-driven? The people behind those games constantly analyze retention rates, source of registration, and even game characters and game levels. Feedback is always a big factor in the development of the game. 
eCommerce can learn from this practice. While bigger platforms are already doing this, compared to the level that the gaming industry is doing, there's still much that can be done. 
It doesn't have to be too complicated. Something as simple as a 5-star rating system or yes and no buttons can work wonders. 
Just like how it is important to get the users involved in game development, it is also crucial that eCommerce businesses involve their customers to determine which products work. When you are able to get live feedback from your customers, you can also address and eliminate problems faster and even lessen or remove products that are not delivering profits.
5. Recognize the Power of Video
In the second quarter of 2018, gamers spent 88% of their ad budget on video while eCommerce businesses spent 29%. 
Well, it's true that it's not as easy for eCommerce businesses to do ad retargeting videos because of the volume of products they have to promote. That would mean settling for a flipbook-style video presentation of products from static images that are "stitched" together.
Does that mean retailers should not bother with videos? Not at all. Thanks to Facebook Stories, YouTube, and Instagram, anyone can make inexpensive short videos that can be used to showcase specific products. 
6. Make Use of Technological Interfaces
Technological interfaces have been used in the gaming industry for years now. Most, if not all games communicate with game stores, advertising networks, mobile testing tools, and more, via an Advanced Programming Interface or API. 
APIs allow companies to be more open to opportunities and third-party integrations. They're also necessary for real-time marketing, personalization, and others. Remember that you need an open and stable system if you want to speed up growth.
7. Go All Out on your Social Media Efforts
No one can contest that social media channels are among the best platforms to promote any kind of business. But how can you harness the full potential of social media? Do it the way gamers do.
Do live video streaming. Gamers do this all the time on YouTube and Facebook. But don't just talk about your products. You can share helpful tips, talk about trends, and anything that can also help establish you as an authority in your industry. You can also give out exclusive codes or freebies that viewers of your live videos can look forward to.
You can also use social media to run contests, announce promos, and of course, to interact with your existing or potential customers.
What Does the Future Look Like for eCommerce?
The future of eCommerce looks exciting what with these trends to look forward to:
Chatbots and AI

Voice Search Optimization

Direct to Customer or D2C

Try and Buy

Customized Products
Even now, you can see these slowly establishing themselves. You might think it's all overwhelming or feel hesitant about giving up the strategies you have in place right now. But the key to making sure you don't get left behind is to revamp your online business every now and then – let go of the outdated strategies and adopt these fresher trends. 
If you do, there's no reason you should not enjoy an increase in your conversion rate and sales. For example, those who have developed a mobile website when consumers started to prefer them are now enjoying the benefit of acting immediately. Remember that it's a fast-paced industry and you can't afford to get behind.
Takeaway
An eCommerce strategy doesn't have to be a struggle all the time. You don't always have to come up with original ideas, especially when there are ones that are proven effective. Look into other industries, like the gaming industry, observe how they do things, and apply what you can to your eCommerce business. You'll be amazed at the difference they can make.