The Importance of Visual Elements in Social Media Marketing
Promoting your product on social networking sites, you need to take into consideration lots of aspects. Of course, there is a category of readers who appreciate words more than images. Your chances to have more users click on your post will increase if they like the image you post. For that reason, visuals should definitely be taken into consideration.
In fact, if handled properly, social media marketing can really bring profit to your business. So, let's gain insight into the details of this type of advertisement. We'll take a look at the significance of visual elements in social media marketing.
The Importance of Visuals for People's Perception
If you made a decision to promote your product on social networking sites, you need to consider all aspects. Besides, choose tools that will bring you profit and will fit the target audience. So, why do lots of people presume that visuals are important for them?
Graphic elements stick in minds faster and more easily;

The core audience will see the image faster than will read the text under the post;

The images will spark memories and will cause definite emotions;

Visuals can draw a particular story;

P

hotos allow users to build credibility.
Some people perceive images better than text. This is their distinctive feature, which is called the predominance of visual memory. So, choosing the marketing campaign, you need to consider this aspect and probably even invest in making professional images or visuals that will attract more potential customers to your products.
Visual Content Statistics
To make sure that visuals really work, let's take a look at some statistical data. 
Content accompanied with images get 95% more views than texts without images;

37% of marketers confessed that visual marketing really influences their business development;

74% of all social media marketers use visuals with the aim to promote their campaign

;

B2C marketers always rely more on visuals than B2B marketers

;

 

It was scientifically proved that when a person only hears the information, 10% of them will remember this data within several days. If this information was accompanied by high-quality images, 65% of people will remember this information in several days;

Facebook posts that contain images get 37% more likes than those that come without visuals.
As you can see, visuals shouldn't be neglected because this aspect can really influence the development of your business. In any case, people should see what they buy. In some instances, people even need more photos than just the one. If you plan to promote your business using social media marketing, think about visuals beforehand.
Types of Images You Can Use
Trying to achieve success in social marketing, you can use various tools. The most important of them are images. A content plan should be created in advance and each detail should be thought out.
So, you can use the following types of visuals:
Photographs

. In this case, you need to hire a photographer, who can make high-quality images of the product.
Quote-images. These are motivating images combined with well-known quotes. As a rule, they get lots of likes. People like interesting and catching quotes.
Strong call-to-action. Mostly, these images comprise various elements: your product, the name of your brand and such lines as "buy now," "buy with a discount," etc. This is the information about various promotions or discounts.
Infographics. In other words, this is a bright scheme.
Memes. A 'meme' is a humorous joke, picture, or trend that goes viral. 
"

How To" tips.

This is a short tip explaining how to do one or another thing.

Reviews and screenshots. For instance, your client bought your product and gave you a detailed review. In this case, make a screenshot and share it on your blog.
Visual note taking. An image that combines handwritten notes with sketches, drawings, schemes, comics, and other creative elements.
Image Editing Best Practices
Now, when you are aware of all types of images that can improve your marketing campaign, it is time to gain insight into the details of editing. In some instances, you are limited in time and can't work thoroughly on each photo. We hope that our image editing practices will be useful for you.
1) Size it right
The image's dimensions shouldn't be too large or too small. In this case, you need to decide what size fits. You can do it with the help of Editor.Pho.to.
2) Crop for Composition
As a rule, customers use cropping with the aim to adjust a composition of a photo or change its shape.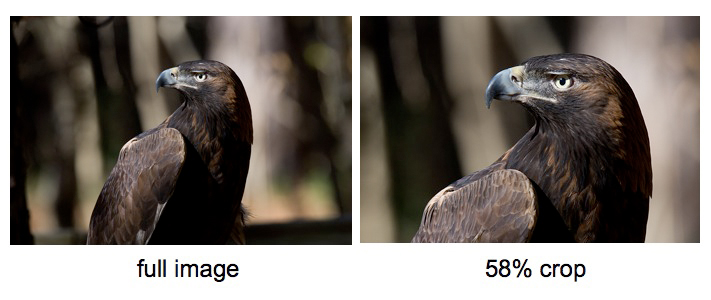 3) Remove distractions
Sometimes there are details that need to be removed. It helps to keep people's attention and focus on the image. 
4) Change Exposure
It means that you can change the image's brightness and contrast, shadows, lighting, etc. Any photo editing service offers these features. In some instances, you can do it on your smartphone.
Visual Content Marketing Importance
The prime objective of visual content marketing is to position your brand above your competitors. Besides, any content looks much better when combined with infographics. Furthermore, posts that come with bright images spread more often than just text.
For that reason, if your overarching goal is to achieve success, you should take content choosing seriously and in this case, images on social networking websites will gain more interactions as you'll increase the number of your target audience.
The significance of visuals is evident. When promoting your brand or company on social networking sites, always pay attention to photo content. When a potential customer sees the image of a product you sell, he will more likely buy it. Besides, all images should be of high quality and bring a particular sense.