How eCommerce Stores Use Social Media Coupons to Boosts Sales
Among all the pleasures of life, there is one that has risen above all: redeeming a coupon. After all, who doesn't like to save money?
The mental rush linked with saving money is no secret and today more and more retailers have been reaping benefits from their coupon and discount campaigns.
Even though we have low-priced retailers in the market, including Aldi, Trader Joe's, and others, it has been confirmed that consumer purchase decisions are greatly influenced by coupons.
Put another way, the satisfaction of redeeming a coupon is far greater than just paying less for a non-discounted product or service.
Since 1887, when Coca-Cola launched the world's first-ever coupon campaign, businesses have been using print-based discounts and coupons in newspapers.
Now that we have entered the digital age and the majority of the consumers are online, retailers and brands shifted all the advertisement campaigns and marketing strategies to the digital world, especially to social media.
Digital and social media coupon redemptions are surging — and some stats have it that they are not going to slow anytime soon. In fact, according to a source, "in 2017, the value of digital coupon redemption increased to $47 billion." The same research also claims that 80% of all coupon redemptions will be carried out on mobile by 2022.
Attract Customers To Use Your Coupons On Social Media
Having customers see your coupon offers through social media is a feat in and of itself, but how will you entice them to redeem your coupons? They won't do it until they feel that they are going to have a value out of your coupons. Here are a few tips to come up with coupon offers that your visitors cannot ignore.
Welcome Coupon:
Offer your first-time buyers a discount that must be motivating enough to get you a sale and new customer.

Buy One Get… Coupon:
Two types of coupons fall under this category:
Buy one, get one free
Buy one, get a specific discount on the second one.
Offer 1 looks more tempting as it gives a free product as the buyer will be getting more out of it. However, in some cases, people like to get a discount especially if they don't want to get two similar products right away.
Referral Discounts: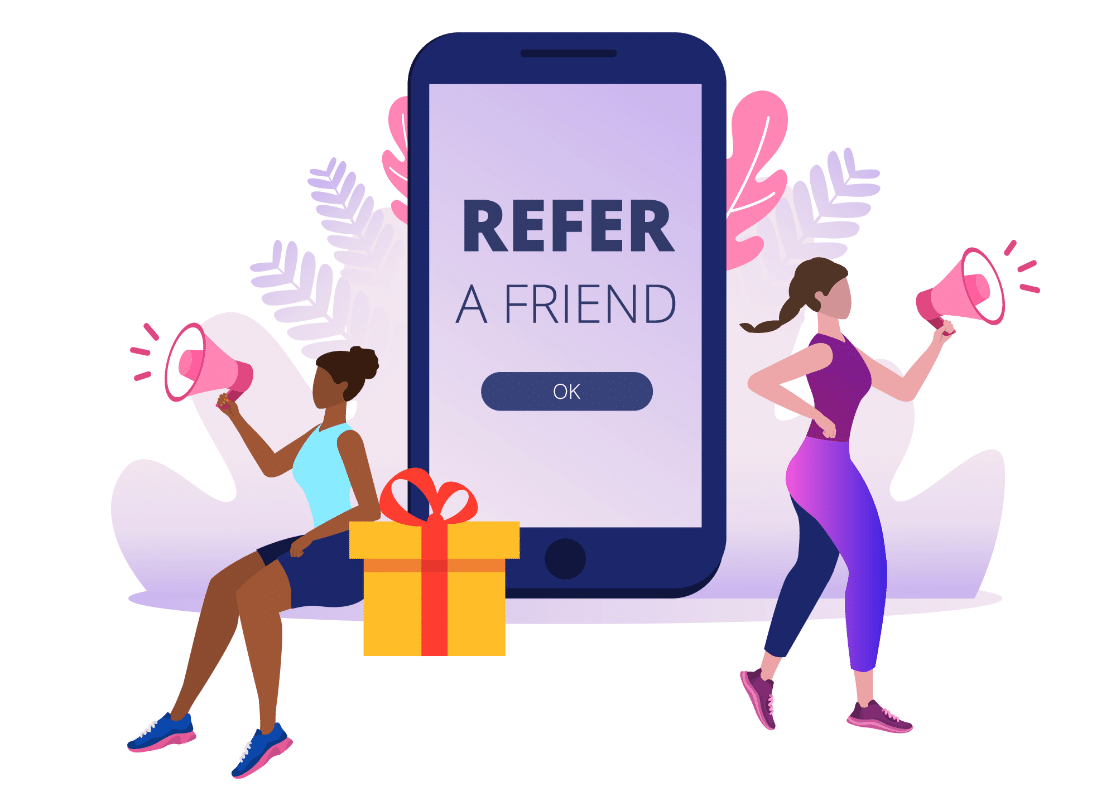 People trust recommendations and referrals provided by a friend or an influencer more than a generic coupon ad, so you offer exclusive discount coupons to your existing customers for referring your brand to their circle.
Holiday Coupons:
Customers don't just like to do shopping during the holidays; they appreciate discounts too. Even during certain holidays, many customers visit online websites to search for holiday promotions. It would be a wise move to capitalize on the season and get relevant coupons to your customers.
Limited Time Offer Coupons:
Nobody wants to miss out on a good deal. When you set a limited-time coupon offer, customers will feel a sense of urgency to make a sale. You can also set a time limit for the sale and offer free shipping. Doing this will increase the incentive for the customers.
Finding the right customers for your coupon marketing
Social media allows brands and retailers to engage with their customers on a very personal level. They can easily win over the audience and entice the social media users with content that exhibits the offerings in a positive light.
The coupon advertising opportunities on social media are virtually endless.
Use Hashtags:
One of the most effective ways for businesses and brands to attract a targeted audience is to use the right hashtags.
This will help you get the filtered traffic and lure potential customers – and hopefully more sales.
Powerful hashtags are:
Unique.
Simple.
Relevant.
Catchy.
Engage with Influencers
Believe it or not, influencers are ruling social media right now. Influencer marketing to find people looking for coupons can serve a business really well. It will not just enhance the visibility of brands, but also help them get the attention of enthusiastic buyers.
However, it is extremely important to pick only the influencers who are relevant to the brand, products, or services in question. Only then, one can reach an audience already interested in the coupon promotion.
There are a few platforms to select and engage with relevant influencers, such as Grin, BuzzSumo, Social Peek, just to name a few.
Observe your competition
Since social media has been proving to be so effective in coupon marketing, great chances are that brands can find their competitors on social media. If so, they must make an effort to observe their tactics and learn from them.
How well do they use their coupons? Do they add catchy pictures or fun CTAs to their coupon posts and tweets?
Brands can try out their ideas in their own coupon campaigns to see if that makes any difference.
It is also important to monitor their posting schedule and frequency. Maybe the timing they consider to launch a coupon promotion is best to interact with a larger audience.
Use Different Coupon Codes:
It is possible to track the platforms from where you are getting the most responses by using a separate coupon code on each social platform. Brands can also do A/B testing of their campaigns to assess where they need to focus and most.
Mixing social media marketing with SEO to grab maximum attention can also do wonders.
Sponsored Ads:
Using sponsored posts and tweets, brands can easily target consumers whose characteristics are the same as those of their ideal buyers. This way, brands can rest assured that the audience will notice the sponsored coupon ads that are relevant, engaging, and compelling enough to make them buy the products.
Track performance of coupon posts using analytics
Along with keeping an eye on your competitors, brands can also keep an eye on their own performance. Social media analytics make it easier to understand how different posts on different mediums have been performing.
The analytics will give a better insight into which post is engaging more users and section out an audience that is more engaged than others.
Final Words
Coupons create a win-win scenario where customers enjoy generous discounts and brands get to maximize their sales. But just like any other mode of marketing, coupons should be approached tactfully and with some form of precaution. A strategy that has worked for a competitor wouldn't necessarily bear fruits for you too.
You need to first determine where coupons fit in your marketing puzzle. Do remember that only discounts cannot drive your sales up. The ultimate key to conversion is a quality product or service. Coupons are like chocolate sprinkles on ice cream, they just make the overall offer a lot more enticing.