Can Gamification Help eCommerce Startups Standout in 2021?
Everyone loves games be it, children or adults. From Candy Crush to PUBG and Super Mario Bros, various addictive games have won over the hearts of users from all across the world. However, the question is, can startups make use of gamification to grow and expand their business?
Does Gamification Have A Place In eCommerce?
The answer is a big fat yes. Gamification has been taking over the eCommerce market by storm. Various high-profile brands have incorporated games in their mobile apps to keep the users hooked. One of the best examples is Nike's fitness apps. It has introduced readers to some of the best games that keep them engaged and serve as a great marketing tool for the business.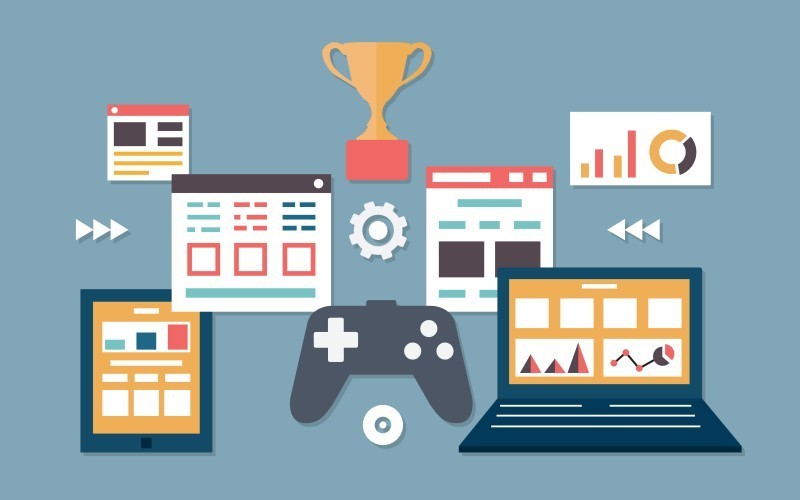 Within the past few years, gamification has become one of the most popular trends in eCommerce. If you are wondering whether or not gaming should be a part of your digital assets, this article is for. Today we are going to share some of the reasons why gamification should be a part of the digital marketing strategy of a startup. So without further ado, let's get to the details.
What Is Gamification?
Gamification is the use of game-like elements. By introducing these elements into their marketing strategy startups can engage more users and promote their products effectively.
There are various ways in which startups can introduce games in their marketing strategy. One of the simplest examples is earning a coin every time you shop from an online store. You can collect these coins to get a percentage off your next purchase or get a free meal. It is more like getting a reward after completing a level.
Some of the commonly used gaming elements include:
Progress bars
Loyalty points
Leader-boards
Such elements stimulate the natural instincts of the audience which include curiosity, competition, and the urge to explore.
How Gamification Can Help eCommerce Startups to Stand Out in 2021
Just like the last year, 2021 is also going to be the year of a technological revolution. There are various ways in which gamification can help boost a startup. Some of those include: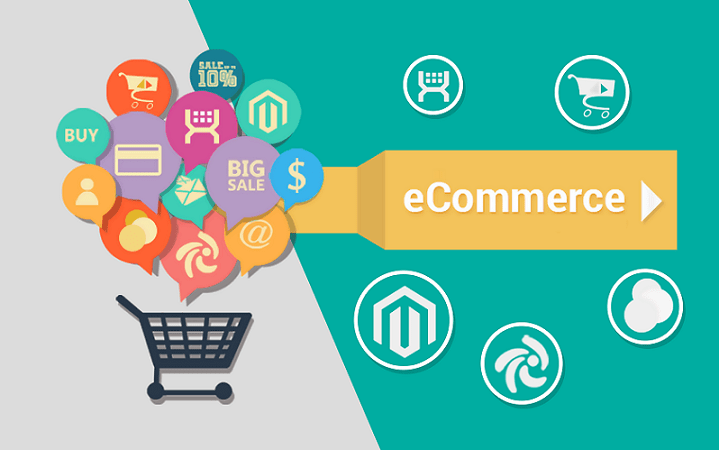 1.  It serves as an important marketing tool:
There are over 2.7 billion gamers in the world. This percentage makes over one-third of the global population. Yes, the percentage is high and it should be because we all have been addicted to a game at some point in our life. In simpler words, humans find interactive games interesting. It doesn't matter if it's a console game, an interactive quiz, a card game, a board game, etc.
Our love for games has made marketers fall in love with gamification as well. It has the power to attract and hook the audience belonging to various demographics. By effective and well-thought implementation of gamification, startups can make their marketing strategy more fruitful. It offers much more than ROI gains.
Engaging consumers with gamification
Gamification is an ideal tool to initiate engagement. It has the power to turn social media users into loyal customers. It serves as an ideal tool to boost your reach. With more interaction, startups can get in touch with new customers. By creating and delivering high-quality content, these new businesses can obtain better outreach. With games, a startup can create a positive brand impression. That's the heart of content marketing.
Gamified marketing strategy boosts user's engagement:
Brand engagement is much more than creating brand awareness. It is the emotional commitment customers feel towards a business. It goes beyond one-time conversion. Brand engagement indicates loyalty and trust developed between the brand and its customers. Therefore, it is very clear to see why it is so important for a business regardless of its size.
Gamification as a campaign promotion tool:
Marketers are always in search of the latest and stronger ways to engage the audience that interacts with them online. They aim to create high-quality consumer engagement. The best way to make that happen is to run promotional campaigns. The aim of these campaigns should go beyond simply providing the audience with information. Two of the most important elements of an effective marketing strategy include interactivity and dialogue.
Gamification as a product promotional tool:
The main motive behind a marketing campaign is to promote a product. The days where roadside billboards, leaflets, and TV commercials were the only ways to promote a business are long gone. You need to come up with something that sets your startup apart from the crowd and puts you ahead of your competitors.
Gamification to boost interactivity:
Gamification is an effective marketing strategy that makes launching a new product or upselling campaign more interesting and captivating for the audience. It can help startups achieve their yearly target. It is an ideal tool to boost interactivity to convert more visitors into potential customers.
Gamification maximizes lead generation:
Email marketing still stands out as one of the most effective techniques to market a business. Various industries rely on these customized messages and personalized offers to convert more visitors. However, sometimes, it gets more difficult to achieve qualified leads than it appears.
Easier to acquire consumer's information:
That's because internet users often feel reluctant when it comes to sharing their personal information. They won't share their information with you just because you asked them to. That's where gamification and incentives come to the rescue.
You can acquire all the information you need by launching a branded mini-game. You can offer your consumers discounts and raffle attractive prizes by asking them to participate in your game and score high points. Ask them to enter their full name and email address to participate. By showing them incentives, you can make more consumers take part in your online promotion and games. This is an ideal way to get consumer's information and convert them into potential customers of your startup.
2.  Target Generation Z:
Gamification is ideal to grab the attention of the Generation and convert them into your customers. Gen Z includes people from 16 to 24 years of age. They have become one of the biggest segments of consumers by the end of 2020. This generation is brought up with fast pace technology. However, they have a short attention span. Therefore, the marketers need to come with a strategy that hooks this generation to their designed apps and other digital assets.
Creation of personalized games for Gen Z:
Generation Z loves gaming. Games like PUBG and Sims are very popular among youngsters. Therefore, games are the right content to create to hook this generation. Gamification is the type of content this younger generation is used to. They are already into games. All marketers need to do is come up with better strategies in terms of bite-size and visuals. They should create addictive games that ensure entertainment and brand awareness.
3.  Strengthen consumer relationships:
To make its mark in the market, a startup needs to create a mutually beneficial relationship with its audience. The aim of the marketing department should be to create a positive relationship between the brand and its consumers.
Gamification is one of the best opportunities for a business to reward consumers for their loyalty. They can use this approach to share the brand's message with its audience in a fun and captivating manner. There are several ways startups can build a strong relationship with their audience. These include:
Offering points, rewards, and badges with loyalty programs
Friendly competitions for example McDonald's Monopoly game
The use of customer data to create customized content
Engaging on-boarding games
The creation of leaderboards such as that of the NikePlus app
Wrapping up!
The digital market is getting more saturated with time. The competition is getting tougher which is making it difficult for newer brands to make their mark in the market. However, brands are coming up with innovative ideas to stand apart from the crowd. Gamification is one of them. It is an ideal marketing tool for startups to launch a new product, boost engagement and maximize leads and conversion. It is also an amazing way to acquire important information consumers may not share otherwise.
Everyone loves games. That's what makes this marketing tool an ideal investment to boost a startup's standing in the market.