Harnessing The Disruptive Potential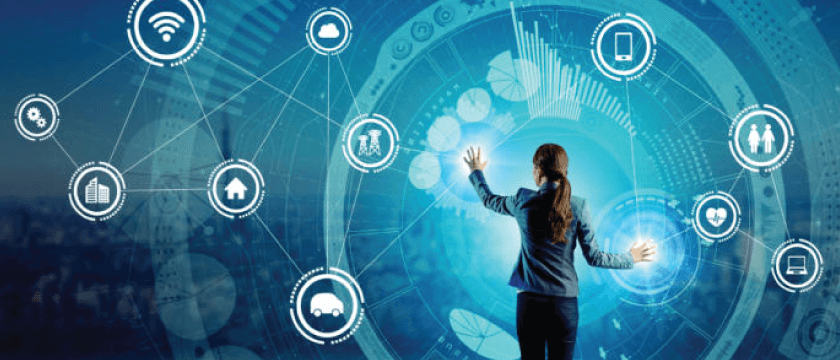 Technological advancement is the single most exciting thing that can happen in the business world today. It shakes up markets and makes business circles question which industries will succeed or fail when the time comes for new adoptions. Disruption across industries is diffusing at an unprecedented rate. And disruptive domains play a key role in the process.
Domains with disruptive potential are –
Data – it is ubiquitous
Innovation – speeding with real-time experiments & learn
Competition – Platforms as business models
Value – innovative business, product & process models with enhanced value
Customers – the ubiquity of information allows customers to be highly informed.
The new-age technologies have decreased transaction costs disrupting the value chain. Enterprises delivering value via legacy applications and line-of-business (LOB) applications must innovate to stay ahead in the value chain and competition.
Enterprises need to innovate their core offerings, in the wake of digital disruption. The business needs to rethink here – from legacy/ traditional methods to providing business value – such as,
As head of IT, change business-as-usual operations to provide value-based process models to customers.
As head of operations, deliver efficiency, customer satisfaction & cost savings with automated business process.
As a business strategist, present new product models to stay in the competition.
To be able to provide innovative models to their customers, enterprises adopt different digital tools and technologies like – App modernization, shift to cloud, data as assets & value-based decision making with analytics. Other tools also include creation of digital products with APIs, minimum viable prototype-driven iterative approach. These tools help enterprises rapidly adopt digital transformation techniques, reinvent the business, provide greater value to their customers.
Techwave provides with strategy, execution, and support to help enterprises provide new customer experiences, innovate new products and services, and maximize the value of their data assets. With Techwave, one can
Upgrade/adopt new technology systems, build cloud-ready services/ solutions with App modernization
Shift to the cloud to help make legacy applications agile.
Treat Data as an asset with Data management, engineering & analytics
Build digital products with business functions as composable APIs
Innovate in rapid experimentation with agile, lean MVP driven development.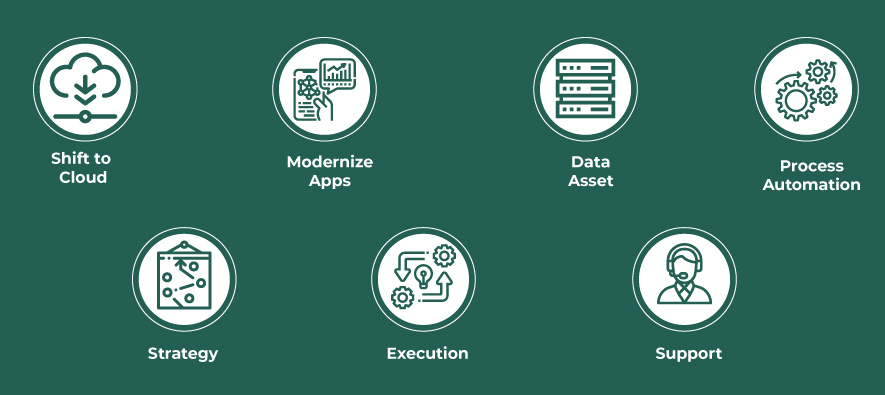 Perceiving your business structure and bustles, we craft comprehensive IT strategies to transform your digital and technological contexts. Our IT consultants have enough industry exposure and expertise to define & design your IT strategies and execute accordingly to optimize costs and quality levels while upgrading revenue streams.