Mobile Marketing Tips and Tricks
The case for investing in a marketing strategy with an emphasis on mobile users is becoming stronger than ever. Recent research has revealed:
So, if your business isn't targeting users on mobile devices, it's missing out.
Optimize for a Mobile Experience
Before you even think about embarking on a mobile-focused campaign, consider the user experience on a smartphone device.
Google now prioritizes the mobile version of the web for indexing, making it even more important to get it right if you want your website to be found in organic search results. If you already have a site optimized for mobile, you don't need to worry, as you'll rank well on both mobile and desktop. However, if your site doesn't perform well on mobile, your rankings on both mobile and desktop are likely to be affected.
Speed is a huge factor for mobile users, so landing pages need to load as quickly as possible, even on slower connections. Aim for under two seconds – you can use the PageSpeed Insights tool or GTMetrix to see what can be improved. Users must be able to read text without pinching or tapping to zoom, and it should be easy to click on buttons and links. Condensed navigation and mobile-specific calls to action, like click-to-call functionality, are also recommended.
Tailor Your Google Ads Strategy
When thinking about mobile strategy with Google Ads, there are plenty of features that can be used to reach your goals. Mobile bid adjustments allow for higher bidding on mobile devices – really important if a large percentage of your users visit via their Smartphone device. Call extensions can be counted as conversions when someone clicks the phone number in your ad – perfect for businesses who rely on lead-gen.
Google Ads has recently launched some great new mobile-focused ad inventory. These are of most benefit to brands that rely on aesthetics to sell their products – especially via Google Shopping.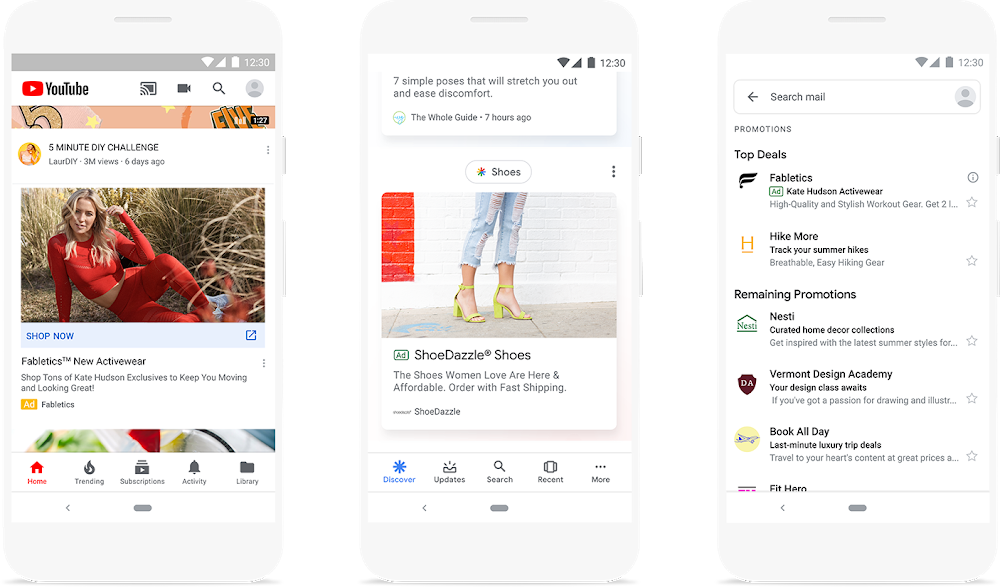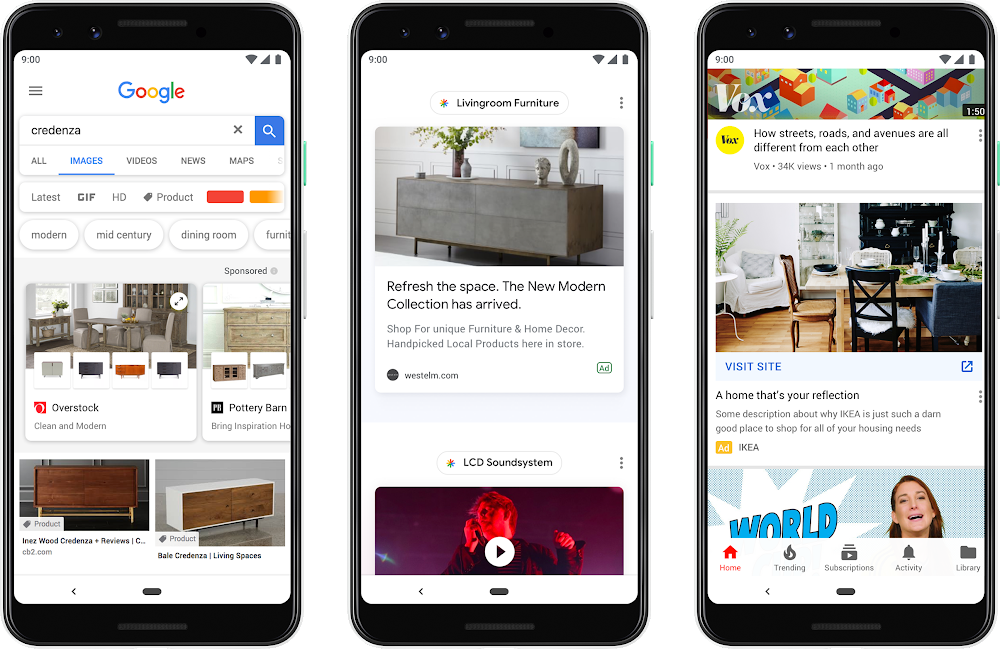 Beckon Customers with Beacons
Ever walked into one of your favorite stores and received a notification on your smartphone offering you a discount and thought: "Woah – how do they know I'm here?"
That'll be due to beacon technology.
Beacons need Bluetooth to be enabled to work, which is why using printed collateral in-store and getting staff to communicate the benefits to customers is such an important part of this mobile strategy. While big brands like Starbucks have been taking advantage of the benefits of beacon technology for some time, the good news is, beacons are relatively cheap to purchase and easy to set up.
If you can get it right, the possibilities for delivering personalized marketing messages to your customers are almost endless.
Reconnect with Customers Via SMS
Have you got a database of your customer's mobile numbers gathering dust?
Providing they've opted in to receive communications from you, you provide an option to opt out, and you're not planning on sending them texts at crazy times of the day, you could be sitting on a treasure trove.
Open rates for text are significantly higher than email (more than 82% vs just 24% for email)!
But it's not as easy as sending a contact a "Hey, how are you? Remember us?" kind of text. The right messaging and timing is crucial for SMS marketing to be a success.
Take Advantage of Media-Rich Social Media Ads
Social media ads can be an inexpensive way to target demographics that are likely to be interested in your business. As well as granular targeting methods, research has shown that 21% of people have made a purchase after clicking on a social media ad!
It may come as no surprise that the more visually-driven social media platforms, Instagram and Pinterest, perform best.
Instagram Stories are a great place to give users a teaser of what your brand offers, with great editing options, stickers, polls, and the option to include URLs and 'shop now' calls-to-action.
Pinterest has sponsored pins, which blend almost seamlessly with organic pins. If your business is an ecommerce site with eye-catching products targeting millennial women, you could be on to a winner, as Pinterest's demographic stats suggest they are the most active users on their platform.
Facebook can generate leads at a low cost, thanks in part to its massive range of advanced targeting methods.
LinkedIn is, unsurprisingly, far better suited to B2B than other platforms. Being able to target users by the groups they have joined, and job title can yield great results, especially for softer conversions, like free trial sign-ups, or resource downloads.
Twitter can be good for increasing brand awareness by targeting users who follow similar accounts. Be brief and direct in the copy, and use a compelling image to stand out.
Snapchat is dominated by younger users, but in many cases, advertising on the platform does not come cheap.
Finally, the new kid on the block, TikTok, has joined the biddable media party. Options are limited for now, but with a fast growing user base, if you want to reach a younger demographic, it could be the perfect platform. Watch this space!
The number of smartphone owners – and dependency on their devices – is growing. Mobile marketing is evolving rapidly as technology gets more advanced and new platforms gain in popularity. With all this in mind, it pays to stay ahead of the curve by prioritizing mobile as part of a wider marketing strategy.