Four Tips for More Readable Blog Posts
Today, having a business blog is an essential for many companies. Blogging isn't just a method of improving your online presence, it also gives you the opportunity to engage with both your existing and potential customers, whilst showing off your knowledge and expertise in your industry to boost brand exposure and increase trust and reputation. However, with so many different company blogs out there, it's crucial that you are always putting your readers first and ensuring that your blog posts stand out from the crowd and gets noticed. One of the biggest mistakes that many business owners make when blogging is failing to ensure that their blog posts are easy and enjoyable to read. Here are some top tips on creating more reader-friendly blog posts.
Tip #1. Up the Visual Appeal:
When it comes to your blog content, it's important to bear in mind that it's not just the written words that matter – the overall visual appeal of your blog is also hugely important. To achieve this, you can add extra visual appeal to each post using content such as photographs, videos, and infographics to break up your text and give the reader more to explore. Check out these gorgeous free images that will surely make your blog posts more attractive.

Tip #2. Keep it Easy to Read:
When writing blog posts, one of the biggest mistakes that you can make is getting too technical. Unless you're blogging specifically for professionals in your niche and have no doubts that your target audience will know exactly what you are talking about, it's always best to keep your language to layman's terms and use easy explanations to ensure that anybody will be able to figure out the kind of information that you are giving just by scanning over it. Avoid using words that are too technical; this could quickly put readers off if they have visited your blog in the hope of learning more, only to find that they don't really understand what you're trying to say.
Tip #3. Use Small Paragraphs:
If you landed on a blog and found a blog post that was just one large chunk of text, then you'll probably end up putting it off until later since it already looks like a lot of effort to read. Creating blog posts that look appealing to the eye and appear to be easy and quick to read and digest is key to a successful business blog. Using small paragraphs will ensure that your content is broken down into smaller, bite-size sections that readers can easily skim over and take in. Using 'listicle' style layout for your blog posts is excellent for achieving this.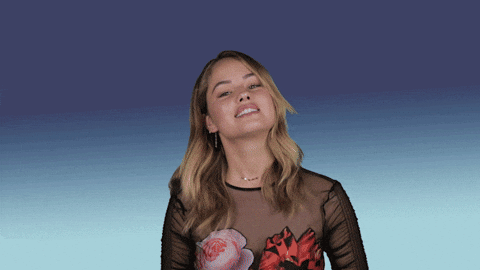 Tip #4. Increase Font Size:
Lastly, don't be afraid to increase your font size to ensure that your blog posts are easily readable for everybody. If you're using a platform such as WordPress then the good news is that their standard font size is usually quite readable, however, don't shy away from making it a little bit bigger if you think your readers will prefer that – the last thing that you want is to have them squinting at their screen!
We hope you enjoy all of our posts. Since the above is promoted, it's extra special!