8 Action Plans for Marketing Small Businesses
It might look small, but running a small business is a Herculean task. Marketing it is an even demanding challenge. From its position, the primary objective of a small scale or local business would be to make itself abundantly present in front of its target customers.
To make this happen, small business owners can sketch a detailed marketing plan leveraging some new-age tools and tactics that have worked with all, including some big names like Amazon, Apple, eBay, etc.
Publish Blogs 
Blogging is no longer a hobby; it turned into a serious business. In fact, a Huffington post states that B2B marketers that resort to blogging garner 67% more leads than those who do not.
Blogging is a great way to attract high-quality leads who are searching for specific products or services that you have on offer. Churning high quality and product/service relevant content on a consistent basis, say tentatively 2 can help skyrocket the among of leads for your business.
Neil Patel, a popular blogger was able to maximize his inbound traffic with the help of high-quality blogs published over a period of time.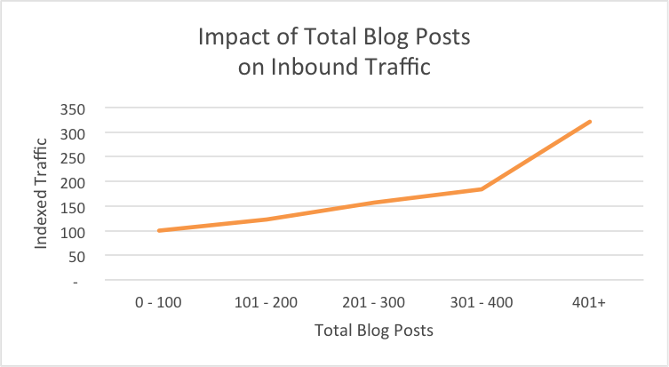 Image Source: http://neilpatel.com/wp-content/uploads/2015/11/image533.png
Set up 'Google My Business'
 Google My Business is a god-sent way for small businesses to help prospective customers reach you easily. Google Maps and Google Places are integrated into Google My Business which helps customers reach your business place directly without navigational issues.
In case you are running an online business, the website, email, contact and working hours also are reflected alongside the search results along with user reviews. Something like this:
Moreover, there is also the might of Search Engine Optimization you can tap into the make rank your website higher for related keywords. Of course, you need to research a bit about on-page ranking and off-page ranking tactics to be able to do that.
Be Socially Present
Out of 3 Billion + Internet users, at least 2 Billion + have active social media accounts. If your business is not in the social circles, it is very well losing a share of a massive market.
Not just that, according to BrightLocal's Local Consumer Review Survey 2016, customers trust online reviews as much as they trust recommendations from a close friend or relative. And, social media is just the place where online review flourish in full strength.
Here is how you can build a healthy social media presence:
Set up branded pages, groups, and events on Facebook
Run contests on Twitter
Give away freebies on Pinterest
Publish custom content on LinkedIn
Publish great product pictures on Instagram
It goes without saying that, these are the minimal ways how you can leverage social media. There are businesses which earn revenues just be leveraging social media advertising, and your business could one among them. After all, it is literally free and yields multiple RoI too.
Get the Press' Attention
 Press releases are guaranteed lead generation machines. First of all, people believe what is written by the press as true and legit. When a local newspaper or magazine covers your business story, there is a huge possibility that customer will spend some time knowing about what you do and what kind of products you have on offer. Very soon, they might even convert from being spectators to brand advocates if marketing and selling are done right.
Publish Customer Testimonials 
Your customers are the best and worst critics of your business. The good ones can spread a lot of word-of-mouth publicity which can give a tremendous boost to your business in its nascent stages.
In the virtual world, since word-of-mouth publicity is limited to chats and comments, the best way to showcase your customer feedback is to publish them as customer testimonials in your website or product landing pages.
Here is how HubSpot, the marketing hub showcases its client feedback:
Image Source: https://customertestimonials.files.wordpress.com/2014/04/hubspot_case_studies_snippets.png?w=682&h=358
Run Contests
 One thing that gets people up and running is winning. Contests can invoke excitement in your otherwise inert customers. Thankfully, social media platforms like Facebook, Twitter, Google +, etc. make it easy to run contests and track their results with ease.
Not to miss mentioning the massive viral spreading that Instagram and similar image sharing apps can do for your business. Furthermore, they can also increase the number of followers for your Instagram page easily without any dirty tricks.
Here is a sample contest that IheartMG ran to increase their Instagram followers:
Image Source: https://socialmediamonica.files.wordpress.com/2015/05/instagram-contests.png?w=840&h=492
Strengthen Security
 What has security got to do with selling, you ask? Well, in the virtual world, it is very easy for hackers and even some skilled users to rob innocent users off their private information, including credit card information, usernames, location, health records and so on.
As a result, they weigh security as a prime factor before signing up or spending online. SSL certificates are becoming a must-have for all websites on the Internet that are transacting sensitive information with users. Great choices like Comodo SSL certificates give webmasters and users peace of mind from the worry of hacking and identity theft.
Develop a Human Brand 
Have you observed? Some brands really hit it off right from day one, while others, despite pouring in millions for marketing fail to take off. This is because such brands lose a human presence. They are mostly business houses that want to sell to people than create a life term association. Unarguably, the latter is a stronger relationship and yields better returns too.
Here are some ways how your business can create a constant connect with your customers:
Webinars – Expert talks and tutorials on issues that customers face
Founder interviews – interviews explaining how the product evolved, how it will evolve and how service is delivered
Public events – sponsored events where the brand image, logo and merchandise gets spread across all participants
That brings us to the close of how to publicize a local business in cost-effective ways. Have any questions? Feel free to ask us.