How Apps Are Changing Industry Landscapes
For a business to stay afloat, it's crucial to change with the times. This provides a real challenge sometimes since new technology comes out every day. Usually, these changes prove to be relatively minor — only mild adjustments and improvements of previously established protocols. This, however, isn't always the case.
A lot of focus has been shifted toward using apps to improve the way businesses do things. Pretty much everyone has a smartphone nowadays, and they have a huge potential for versatile use in many industries. Finding a way to use this versatility and weave apps into a business is a sure way to stay ahead.
Sometimes, though, the right app can pull off much more than just improving affairs. Venmo, for example, processes more than $1B in peer to peer payments annually.  It made waves by offering low transaction costs and fast transaction processing.
It was so successful that PayPal decided to buy Braintree, the app's holding company, as a result. It's just one example of an app that has made a serious splash through innovation. To learn more about Venmo, check out the infographic below.
Some apps change how things are done so radically that it causes massive ripples within entire industries. These 11 apps are perfect examples of industry disruptors. Maybe they'll inspire you to start looking at things from a new perspective and come up with an app of your own.
The key to making a game-changing app is singling out one or more common problems in a given industry, finding a more efficient or creative way to address the issues, and making it easy for employees and customers to use the app.
Here are some industry disrupting apps that fit this description:
Uber
Image via BGR.com
One of the most talked about when discussing revolutionary apps, Uber serves as a ride-sharing service that allows a passenger to arrange and track a vehicle that will fare them to their chosen destination. A passenger may also pay for the fare via credit card, in addition to rating the driver and the overall experience.
It quickly gained popularity since 2010 because of the technology it implemented, and now provides a quick and easy driving experience never before seen in the public transportation industry.
Slack
Image via Small Business Trends
Slack has managed to ease workplace communications by introducing a simple, user-friendly, expansive, and versatile collaboration tool. It is a group/team messaging app that can be accessed through multiple platforms which allow effortless and efficient communication and data sharing.
While it has brought little new to the table, it simply refined already existing features seen in systems like IRC.
Kindle
Image via iMore
A wonderful piece of innovation, Amazon's Kindle changed the way we look at books. It offers a vast array of downloadable books, magazines, and newspapers for reading and browsing at your leisure. In fact, in 2018, over 6M ebooks became available on Amazon.
Instagram
Image via Moneycontrol
Nowadays, you would be hard-pressed to find someone who hasn't at least heard of Instagram in one form or another. It managed to accumulate over a billion monthly users, so there's no questioning about its enormous influence. And there's a good reason for this.
With an intuitive interface and a wide range of filters to choose from, a person can take a photo, give it a professional look, and post it within minutes. Instagram created a new reality for businesses and individuals to express themselves.
Spotify
Image via TechCrunch
Spotify took the music industry by storm. It incorporated features like jointly created playlists and software that suggests new artists for the user, providing a personalized, curated experience.
To be sure, most of its features can be found in other similar apps, but Spotify's greatest trait is the meshing of all of them to create an all-around musical treasure trove.
iTunes U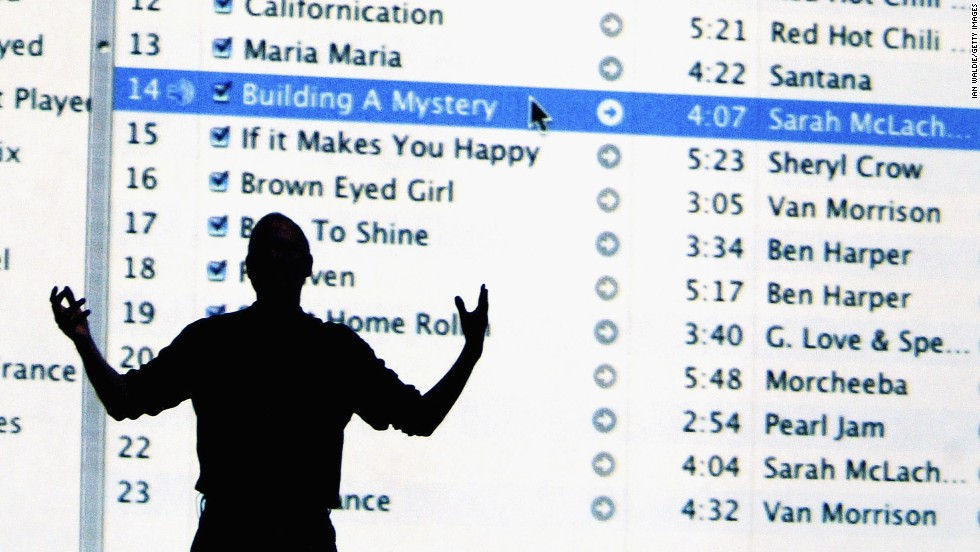 Image via edition.cnn.com
The idea of changing the traditional educational system has been around for a long time. Many changes should be made and some steps in the right direction have been taken, but the concept brought forward by an app like iTunes U may prove a massive leap towards this goal.
On iTunes U, one can access a plethora of educational material about all sorts of topics, giving all students resources similar to those they'd receive at a university.  Something akin to this may become the backbone of education in the future.
Conclusion
These apps shook entire industries to the core by either solving a previously overlooked problem or fine-tuning to provide the best service they can. It took a spark of ingenuity and a lot of hard work to make that happen, but, in the long run, the industries will benefit.
The infographic was first published on the App Geeks website and gives vital statistics of 11 of the most disruptive apps to hit the market to date. They've all got one thing in common — they looked at a problem and came up with an innovative solution. Take a look and tell us what you think!